Asynchronous Pages in ASP.NET 2.0
How to implement high performance web pages. Threads are returned to the thread pool, if asynchronous I/O should perform. After finishing I/O, a thread comes and process the remaining jobs (page rendering).
Following figure explains how requests are handled both in synchronous pages and asynchronous pages.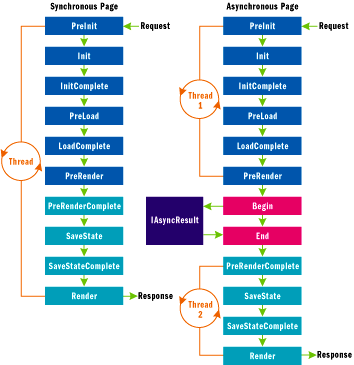 Microsoft .NET is obviously the best…